26 Jun

Home Sales Up in May Despite Inventory Shortage – The time to buy & sell is NOW!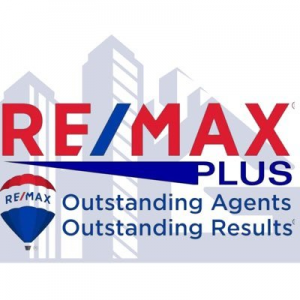 Existing-home sales experienced a slight uptick in May, despite the ongoing challenge faced by buyers due to limited options in the market. According to the National Association of REALTORS® (NAR), total existing-home sales, which include single-family homes, townhomes, condos, and co-ops, increased by 0.2% month over month. However, there was a significant 20.4% decline compared to the previous year, primarily due to the scarcity of available inventory.
NAR Chief Economist Lawrence Yun emphasized the significant influence of mortgage rates on home sales, noting that the relatively stable rates have resulted in consistent sales in recent months. As of June 15, the average 30-year fixed-rate mortgage stood at 6.69%, up from 5.78% a year ago, according to Freddie Mac's report.
Despite a marginal 3.8% increase in housing inventory last month, there is still a 6.1% deficit compared to the previous year. Unsold inventory remains at a brisk pace, representing a three-month supply. Realtor.com® economist Danielle Hale identified a "mortgage rate lock-in effect," where many homeowners are reluctant to sell due to the significant increase in mortgage rates over the past two years. Homeowners who secured low rates during the pandemic are not eager to give them up unless compelled by personal circumstances.
To address the scarcity of options in the existing-home market, buyers are turning their attention to newly constructed homes, which are experiencing robust sales due to an abundance of inventory in that sector. Yun pointed out that existing-home sales have considerably declined due to the current supply being roughly half of the 2019 level.
The construction of single-family homes reached an 11-month high in May, as reported by the Department of Housing and Urban Development and the Census Bureau. This increase in production is a response to the rising demand that builders have been unable to meet due to the lack of existing home inventory. Despite higher interest rates increasing the cost of housing, the demand for new construction continues to rise.
Although the housing market has slowed in the past year, some buyers who were sidelined during the pandemic-induced housing frenzy are now returning. In May, there was a slight increase in the percentage of first-time home buyers. Some buyers are benefiting from slightly lower home prices and reduced competition.
The May existing-home sales report by NAR provided additional key indicators to assess the state of the housing market:
Home prices: The median price for all housing types was $396,100, reflecting a 3.1% drop compared to the previous year. While home prices increased in the Northeast and Midwest, they decreased in the South and West.
Days on the market: The majority of homes (74%) sold in less than a month. Overall, properties typically remained on the market for 18 days in May, down from 22 days in April but up from 16 days a year earlier.
First-time buyers: First-time buyers accounted for 28% of home sales, up from 27% in May 2022.
All-cash sales: Cash sales made up 25% of transactions, similar to the previous year. Individual investors or second-home buyers constituted the majority of cash sales, purchasing 15% of homes in May, slightly down from the previous year's 16%.
Distressed sales: Foreclosures and short sales comprised 2% of sales, showing no significant change compared to a year ago.
In summary, existing-home sales saw a marginal increase in May despite the limited options available to buyers in the market. Low inventory continues to be a significant constraint on sales activity. Mortgage rates play a crucial role in driving home sales, and while steady rates have resulted in consistent sales, the scarcity of homes for sale remains a challenge. However, buyers are exploring new construction options as the existing-home market struggles to meet demand.
Looking to buy or sell your home? Reach out to Plus Realtors here: https://plusrealtors.com/contact/
We have over 30 years of experience helping people buy & sell homes in the area.