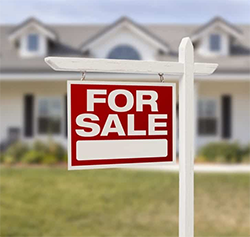 07 Sep

Homes for Sale in King of Prussia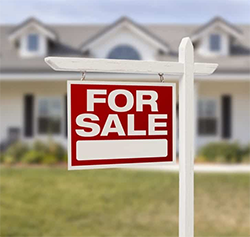 King of Prussia is a thriving suburban community in Pennsylvania that offers a perfect blend of modern amenities, excellent schools, and a vibrant atmosphere. If you're in the market for a new home and are searching for homes for sale in King of Prussia, you're in luck because King of Prussia boasts a wide range of real estate options to suit every lifestyle.
King of Prussia's Prime Location
King of Prussia's strategic location in Montgomery County places it within easy reach of Philadelphia, making it an ideal choice for commuters and families alike. Whether you work in the city or prefer a suburban lifestyle, King of Prussia offers the best of both worlds.
Diverse Real Estate Options
One of the key advantages of King of Prussia is its diverse real estate market. From charming single-family homes and townhouses to luxurious estates and modern condos, you'll find an array of options to fit your needs and budget. With our extensive experience as the top King of Prussia real estate brokerage, we can help you explore these opportunities and find the perfect property that suits your preferences.
Amenities and Lifestyle
King of Prussia is renowned for its shopping, dining, and entertainment options. The King of Prussia Mall, one of the largest malls in the country, is a shopper's paradise, offering a wide range of high-end brands and dining experiences. Additionally, the community hosts various parks, golf courses, and recreational facilities, ensuring that there's always something to do for everyone in the family.
Top-Notch Schools
Families with children will appreciate King of Prussia's excellent school system. The local schools consistently rank among the best in the state, providing your children with a top-quality education.
Real Estate Investment Opportunities
Investing in King of Prussia real estate can be a wise decision. The area's steady growth and strong demand for housing make it a promising market for both first-time homebuyers and real estate investors.
As a dedicated real estate broker with a deep understanding of the King of Prussia market, I'm here to assist you in finding your dream home. At RE/MAX Plus, we pride ourselves on delivering exceptional service and ensuring that your real estate journey is smooth and successful.
If you're ready to explore the real estate options in King of Prussia or have any questions about the buying process, don't hesitate to reach out to us at RE/MAX Plus. Together, we can turn your homeownership dreams into a reality in this vibrant and welcoming community.
Your ideal King of Prussia home awaits!
Contact us today to learn more about homes for sale in King of Prussia.