26 Jun

Learn About Bridgeport – Hidden Gem of Montco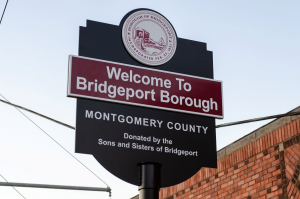 Welcome to Bridgeport! This charming town nestled in Montgomery County offers a delightful blend of history, natural beauty, and exciting activities. Join us as we explore the top attractions and things to do in the Bridgeport area, ensuring a memorable experience for locals and visitors alike.
Bridgeport is a vibrant community located just miles from Philadelphia, making it a convenient escape for those seeking a break from the bustling city life. With its rich historical heritage and picturesque landscapes, Bridgeport provides a charming retreat with endless opportunities for exploration and entertainment.
Step back in time as you stroll along the streets of Bridgeport, where history comes alive. The town's well-preserved architecture and historic landmarks take you on a journey through the past. Don't miss the chance to visit the H. E. Hunsicker House, a beautiful Victorian mansion that showcases the area's architectural elegance. History enthusiasts can also explore the Bridgeport Historical Society, which offers fascinating insights into the town's heritage.
For outdoor enthusiasts, Bridgeport is a gateway to natural wonders. Take a leisurely walk or bike ride along the Schuylkill River Trail, which winds through the town, providing breathtaking views of the river and surrounding landscapes. The nearby Valley Forge National Historical Park offers an abundance of recreational activities, including hiking, picnicking, and wildlife spotting. Immerse yourself in nature's beauty as you explore the trails and historic sites within this renowned park.
Bridgeport is a hub for art and culture. Discover the vibrant local art scene by visiting the Bridgeport Arts Center, where talented artists showcase their works. Attend captivating exhibitions, workshops, and live performances that showcase the area's creativity and talent. If you're a fan of live theater, the Montgomery Theater in nearby Souderton offers a range of captivating productions that will leave you inspired.
Food enthusiasts will find themselves in gastronomic heaven in Bridgeport. The town boasts a diverse culinary scene, with a variety of restaurants and cafes offering mouthwatering cuisine. Whether you're craving comforting classics or innovative dishes, Bridgeport's dining establishments will satisfy every palate. From cozy local eateries serving up homestyle favorites to trendy cafes offering artisanal treats, there's something for everyone.
Sports fans can immerse themselves in the electric atmosphere of a Philadelphia Eagles or Philadelphia Phillies game. Bridgeport's close proximity to these iconic sports teams allows residents and visitors to experience the thrill of cheering on their favorite teams firsthand. Join the sea of passionate fans and create unforgettable memories in the heart of Philadelphia's sports culture.
Bridgeport is a hidden gem that offers an array of activities and attractions for everyone. Whether you're a history buff, nature lover, art enthusiast, or sports fan, this charming town has something to offer. Immerse yourself in the rich heritage, explore the great outdoors, indulge in culinary delights, and embrace the vibrant culture of Bridgeport. Start planning your visit today and uncover the endless possibilities that await in this delightful Pennsylvania town.
Want to learn more about real estate in Bridgeport? Contact Plus Realtors today: https://plusrealtors.com/contact/
We would love to chat with you about what Bridgeport has to offer!