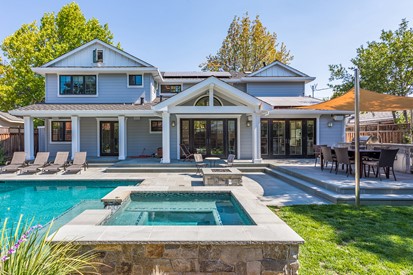 06 Jul

Spruce Up Your Patio

Over the last year or so, many of us have spent more time at home than usual, utilizing our backyards as an extension of our indoor living spaces. We enhanced our decks, patios and balconies, turning them into a replica of our favorite local restaurant's patio or using them as a new work-from-home spot. This emphasis on outdoor spaces has extended well into 2021, as we've experienced a renewed collective appreciation for our backyards — and front yards!

If you're looking to spruce up your outdoor space this summer, you might consider incorporating one of the latest patio design trends, from simple additions to some more extensive renovations!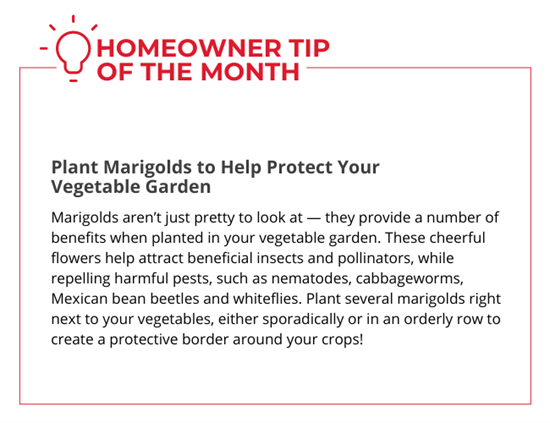 Patio Design Trends and Ideas for 2021

Outdoor Kitchens
Dining al fresco is made all the better (and easier!) with a fully functioning outdoor kitchen, featuring a grill for cooking burgers, a fridge for storing ice-cold drinks, and a sink for cleaning up all the mess.
Outdoor kitchens are becoming a popular add-on for many homeowners!
Social Front Yards: While "curb appeal" was once the main focus for our front yards, this space is now about so much more. Many homeowners are maximizing their front yards by turning them into inviting hangout spots for neighbors and friends, complete with chairs, tables, and accessories.

Outdoor Technology
Outdoor sound systems, TVs, WiFi, LED lighting, and more techy touches are taking over our outdoor living areas. As our homes become smarter and smarter, our outdoor spaces are following suit!
Products That Extend Patio Season
Enjoy your patio year-round by adding a few gadgets that will make the more extreme seasons more comfortable for you and your guests. Use heaters and fire pits in the colder months and outdoor fans and misters in the warmer months!

Gardening on Balconies
Gardening was one of the many "quarantine hobbies" many picked up during the pandemic. And even those with a balcony in the city or those with small outdoor spaces cultivated their very own herb or flower garden to maximize every square inch of space.

Focus on Outdoor Lighting
Lighting can transform a space, both inside and out. Install uplighting to illuminate trees, shrubs, and flowers at night. And install string lights over your dining and lounge areas to create a calm, inviting atmosphere well after the sun goes down.

Consideration of Garden Views From Inside
You don't have to wait until you're outside to enjoy the beauty of your garden. Consider the view from your main windows, making sure to put greenery and flowers within the frame — while making sure nearby foliage is trimmed back so as to not obstruct the view.
King of Prussia, a vibrant and growing community in Pennsylvania, is a sought-after destination for prospective homeowners and investors. The thriving real estate market in this region has made it essential to have a reliable and experienced real estate agent by your side. One standout...
September 21, 2023