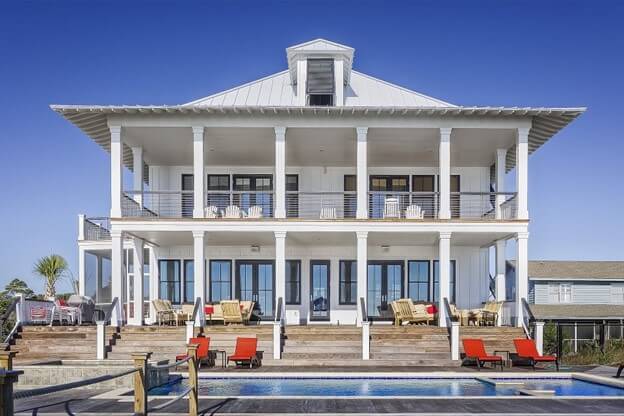 01 Mar

Home Buying 101

Buying a house can be a pretty nerve-wracking experience. It is only the biggest investment that you will make in your lifetime, after all. However, it is easy to get off-track if you miss out on important issues and place a priority on cosmetic and minor details. Understanding which features your house must absolutely have can help you eliminate houses that don't work for you.

In this guide, we will provide you with the basics of what to look for when you are buying a house. So let's check it out:

 
Location
When buying a house, don't just look at how nice it is, also take a look at its neighborhood. Depending on what kind of place your house is located can raise or lower the value of your home:
Downtown: Homes that are closer to downtown have a better resale value since they mean less commuting time. If your home is within a 15-minute drive to downtown, you can expect to pay more per square foot but enjoy the extra value it provides.
Schools: If you have kids, you may want quality schools to be located near your house. But even if you don't have children, if your home is located in a quality school district, its price will automatically rise.
Community Facilities: Your home should also be in walking distance from cafes, restaurant, parks, swimming centers, or other attractions. Alternatively, if you enjoy your privacy, you may need to find an area that is more isolated.
Flood zone status: If your home is located in a flood zone, you may need to buy flood zone insurance for it and you can expect a flood in your area.
Age
If you are buying a newer home, you can expect it to be more expensive than older homes in your community. This is because the house has low depreciation and is less likely to be in need of repairs, upgrades, and maintenance.
New houses may also come with several warranties like for your roof, which can be beneficial for homeowners who are looking to save money in the long run.
Lot Size
When buying a home, you also need to think about the lot your house is located on. Typically, houses in a neighborhood may have similar lot sizes. The lots, however, may be shaped differently, and may be rectangular, pie-shaped or irregularly-shaped. Depending on the level of privacy you require, this might be important to you.
If you are not certain where a lot of the house ends, you can check with your realtor. Sometimes, a house may have two lots, which can offer you a lot of possibilities for building a workshop, a guest home, another garage or a swimming area.
Look for Long-Term
According to Zillow, a typical homeowner stays in a house for 14 years. SO when you are buying a house, make sure it meets your long-term objectives.
Bedrooms and bathrooms: The number of bedrooms and bathrooms in your room are very important if you plan to grow your family, are expecting your parents or in-laws to live with you, or anticipate many guests. If your children have all grown up or moved out, you may opt for a smaller home.
Outdoor space: Outdoor space is very important if you plan to get a pet, have kids who need a yard to play in, or you yourself like to garden or enjoy the fresh air.
Customizability: Many of us want to add a personal flair to our homes but there are some homes that cannot be changed enough to suit your preference. If you want customizability, you can steer clear from these homes.
Property Condition
If you are a first-time buyer, you need to know that home renovations can cost an arm and leg. So if you are considering a home that is in disrepair, don't buy it. Here are the most common conditions of a home:
Move-in ready: A move-in ready home is new or has been upgraded and renovated. These are ready for new owners to start their lives, though they are more expensive.
Minor updates: Homes which require minor updates may have old inefficient mechanical systems or cosmetic issues. You may update these homes with an additional moderate cost.
Major upgrade: A home that requires a lot of renovation is priced low since it requires a lot of work. This home may provide you the opportunity to personalize, but it may require a lot of extra costs if repairs are extensive.
No matter what type of home you are buying, it is in your best interest to hire an inspector and let him look at the minor and major issues that need to be dealt with. Doing so will help you get a better estimate of how much value the home will provide you and whether it is better for you to look for a new place.
King of Prussia, a vibrant and growing community in Pennsylvania, is a sought-after destination for prospective homeowners and investors. Th...
September 21, 2023